For the holidays, there's no better way to spend time with your family and friends than by taking part in joyous events around Shady Trails. Check out this list of festive activities, great for people of all ages!
Fontana Christmas Parade December 11 at 10am
Experience this citywide tradition firsthand, get a glimpse of holiday-themed floats as they pass through downtown Fontana and show your support for local community groups.
Festival of Winter at Miller Park December 11, 11am – 4pm
There's something for all ages to enjoy, like sledding down 40 tons of fresh snow or watching your little one play in the tot lot, making snowballs for the first time. This free event will also feature train rides, photo ops with Santa, live entertainment and so much more.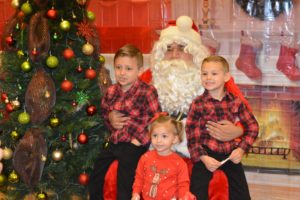 Sensory Friendly Santa Experience at Victoria Gardens December 12, 9:30am – 10:30am
This event lets kids celebrate the magic of Santa in a sensitive environment—plus, you can support Autism Speaks with any photo experience purchase.
ALRC Christmas Lights Ride in Alta Loma December 15, 6:00pm – 8:30pm
Oh, what fun this event is! Witness—or join—as horses decked out in lights and bells parade around the neighborhood.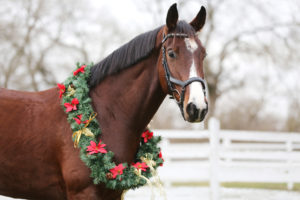 There are so many great events to enjoy when you live at Shady Trails. For more information, schedule a tour and plan your visit today.