At Shady Trails, dogs are truly members of the family! We value your pup's health and happiness – they deserve to make friends, get exercise and find their inner zen, just like you. Shady Trails offers plenty of amenities to grant your furry friend the life of their dreams.
Kick off your dog's day in their favorite way: a walk or a run around the neighborhood. Shady Trails features boundless communal space for your morning jog with pup leading the way. If he's feeling extra friendly, head over to the dog park at Willow Park for some free play with new friends. A bonus for humans: this is a great way to get to know your dog loving neighbors and form some new connections.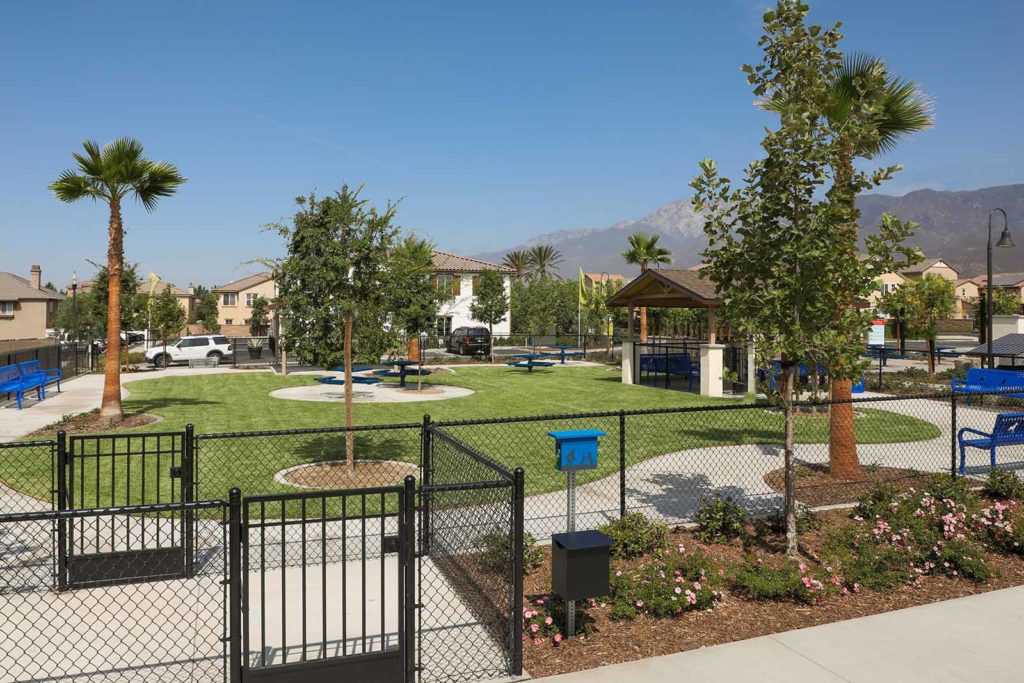 Home is where the pets are – and your dogs have plenty of home to explore. After a full day of play, put your feet – and paws – up on your spacious patio at Wisteria and Aspen Court, or in your private courtyard, deck or porch at Birch Bend or Juniper. These outdoor spaces offer plenty of room for them to wander and enjoy the sunlight or the evening air.
Looking for a little off-campus adventure? There are plenty of places for you and your dog to explore around Shady Trails. Take a quick five minute walk outside the community and find yourself at Fontana Park. Bring the kids on a hot day – they'll have a blast at the Aquatics Center or any of the four playgrounds – while you take your pet to the designated dog park. A mile and a half up the road, you can explore Oak Grove Park and its many walking trails.
Gear up for a more rigorous experience and take a quick drive to the Bonita Falls Trailhead. A moderate level hike, this is the perfect way for you and your pup to feel one with nature for the afternoon. We recommend visiting between early spring and fall for the best weather and wildlife views.
Pet food and supplies are readily available around North Fontana. PetSmart and Petco are a mere five minute car ride from Shady Trails – you'll never run low on your dog's favorite brand of kibble or those plush toys he seems to love so much.