Finding the perfect after-school, after-work or weekend activities is serious business. For Shady Trails residents, the perfect solution is right across the road from your home: Jessie Turner Health & Fitness Community Center. A short walk from The Parkhouse, the community center offers a variety of play spaces, activities and classes for the whole family.
This 43,000-square-foot facility boasts a variety of amenities: fitness room, dance/aerobics room plus Tiny Tots rooms for children. Additionally, the center provides a banquet hall with a maximum capacity of 250, multipurpose room and a conference room—discover the rental opportunities available to you, whether you're looking to host a meeting, seminar, birthday party or even a wedding.
In addition to all this space, you have access to unique programming and a variety of classes that help promote healthy habits and new skills, such as karate and gymnastics programs for kids. A bonus: Fontana Farmers' Market sets up shop at Jessie Turner on Sundays from noon to 5pm.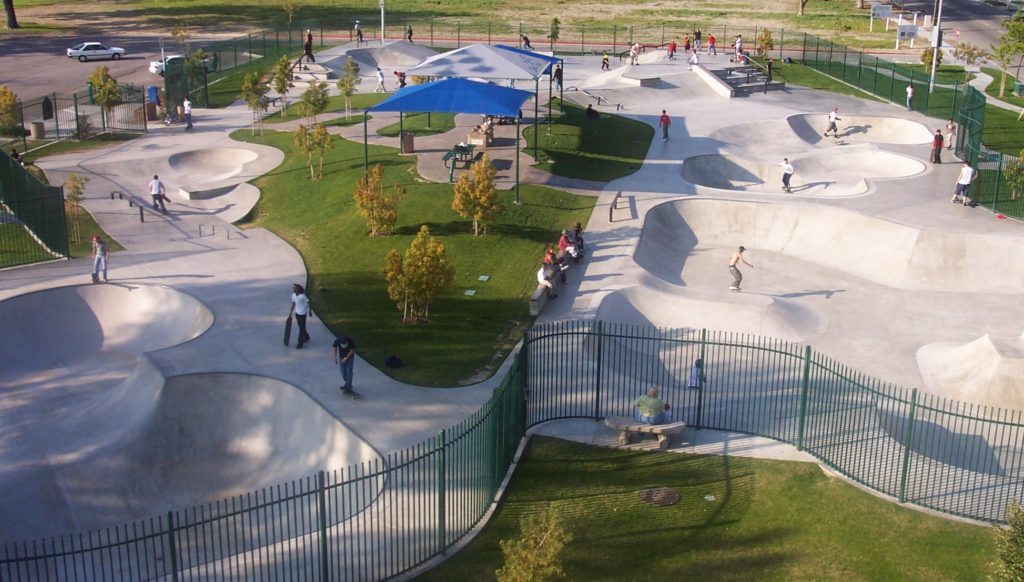 Looking for some fun in the sun? The Fontana Park Aquatic Center, located just outside the community center, is an area favorite for all kinds of pool play. Whether you're looking to swim laps or have a fun day sliding down waterslides and splashing around, the aquatic center is an ideal place to spend time. Beginning May 28 and running through September 4, recreational swim times will be from noon to 4pm, Friday through Sunday. Prices per person vary.
Just around the corner from Jessie Turner Community Center, Fontana North Skate Park offers residents some fun on wheels. Skateboarders, inline skaters and scooter riders are welcome to use the park's two large skate bowls—one for advanced riders and one for intermediate—every day of the week, while BMXers are welcome on Sunday evenings. Additionally, the park offers summer camps and clinics throughout the year: a perfect way for younger enthusiasts to learn the ropes! The bowls include stairs, rails and boxes to challenge riders of varying skill levels—plus, you can browse for new gear at the park's skate shop.
All of these exciting recreational spots are just a walk from your favorite Shady Trails amenities like The Parkhouse and The Retreat. Surrounded by other parks and green spaces, residents are able to plan big events, take classes and enjoy the space with incredible ease!
Click here to see what else is right at your fingertips when you live at Shady Trails. And be sure to Like us on Facebook and follow us on Instagram to stay up to date on everything happening at this inviting gated community.